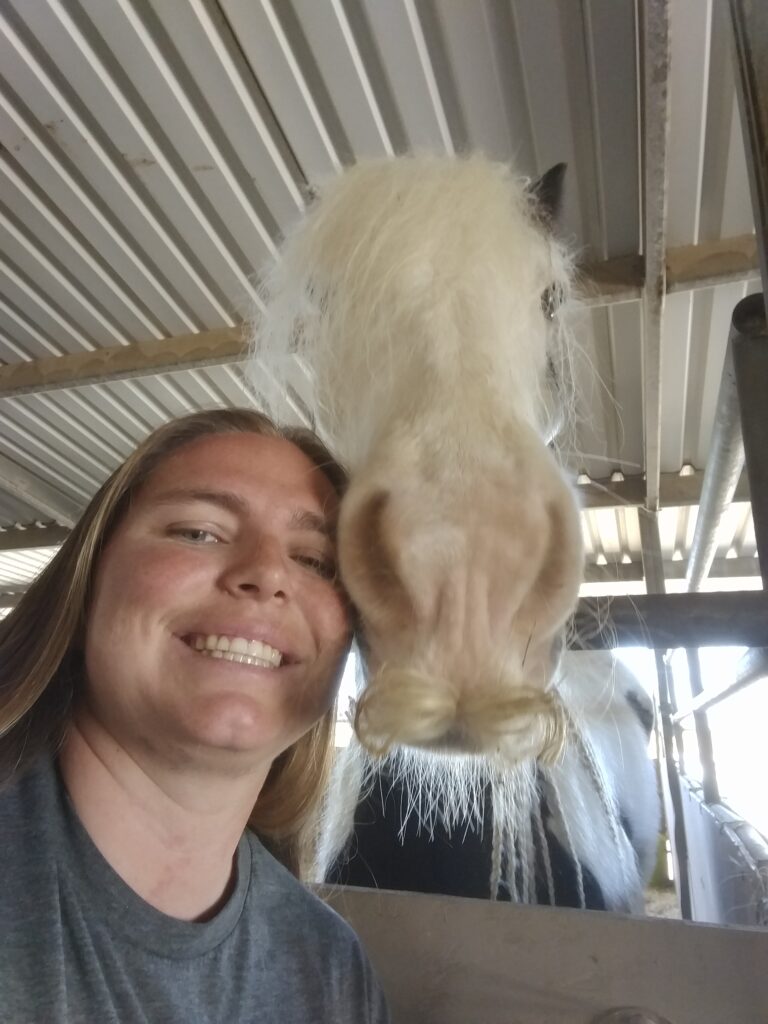 Tiffany Colohan has been working with horses since she was a child. Her family owned horses from the time she was 5 years old. She grew up in a very small town in Northern California, riding horses almost daily. At the age of 20, she moved to Southern California to pursue her education. She first went to college for Wildlife Biology and changed majors a few times. She studied at Moorpark College for the Exotic Animal Training and Management Program, then went to Pierce College for Sign Language Interpreter and Equine Science. After doing the Interpreter program for a while, she started to have carpal tunnel issues, so she focused on the Equine Science program. She started her business as a trail riding company and did that for a couple of years. She was in a car accident November 2015 that made riding painful for her, so she switched her focus to teaching lessons. She had a few procedures done to try to fix her back from the car accident, and finally had back surgery in September 2020. She's still on the mend and is working to get herself back to her pre-accident shape. She is still teaching and slowly opening her schedule more as she recovers from the surgery.
She has apprenticed multiple trainers and specializes in beginner Western lessons, Gymkhana sports, and lower level Dressage.
She has been made aware of the lack of horseback riding instructors that can teach deaf students, and has now started to blend her ASL knowledge with her horseback riding lessons to offer lessons for deaf clients.